It's personal, secure, and easy to use
Transform the way you bank with our highly-rated mobile app
Download our mobile banking app today.
With Mobile Banking you can make payments on the move, manage your money, and create a budget. You can even get cashback on your spending with Retailer Offers, which lets you earn cashback from a variety of major retailers.

Our in-app feature My Money Manager helps you save money with free, helpful insights based on what you do in your Santander accounts. And the more you use your accounts, the more insights you're likely to get. We'll send messages straight to your phone or device when a new insight arrives.
If you have Online Banking you can download our mobile banking app to your phone or device and log on with the same details. 
If you aren't yet registered for Mobile Banking, you can get started today. You'll just need your phone and account details to hand. 
Mobile Banking Guides
Use our interactive step-by-step mobile demos to find out how the app works
Mobile app updates
Check out the latest mobile app features
How does Mobile Banking compare to Online Banking?

You have more options to take care of your cards and accounts in our mobile app. You can also sign up for My Money Manager, which looks at what you do in your Santander accounts and sends you helpful 'insights' to help you be smarter about your spend.  
 
Take a look at our table below to see what you can do exclusively in Mobile Banking compared to Online Banking and what you can do in both.
Retailer Offers is a free service that lets you earn up to 15% cashback from a variety of major Retailers. Once you switch on Retailer Offers in Online or Mobile Banking, you'll be able to choose the offers and earn cashback when using your Santander debit or credit cards.
Here are some examples of retailers you may get offers from: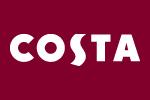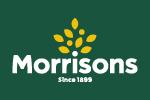 To switch on Retailer offers in Mobile Banking, click 'More' at the bottom-right of the screen, choose 'Retailer Offers', then follow the on-screen instructions. 
For further information take a look at our Retailer Offers page
Devices that have been jailbroken or rooted have had their security settings changed from the device standard, which can mean that they are more vulnerable to malware and fraudulent attacks. We block access to the app from these devices as an additional security measure, to help keep your details and your accounts safe.
If your device is jailbroken or rooted, you'll need to use Mobile Banking on a different device. If you don't want to do this, you can still see your accounts by logging on to Online Banking.