You can find the independent service quality survey results, published at the request of the Competition and Markets Authority, below.
Due to coronavirus we're putting in place some temporary overdraft support measures on certain accounts for new and existing customers between 6 April and 9 July 2020 to help at this time. Find out more
What type of account would you like?
Independent service quality survey results
Personal current accounts – published February 2020
As part of a regulatory requirement, an independent survey was conducted to ask customers of the largest personal current account providers if they would recommend their provider to friends and family. You can find the latest published results here
Overall service quality
We asked customers how likely they would be to recommend their personal current account provider to friends and family.
Great Britain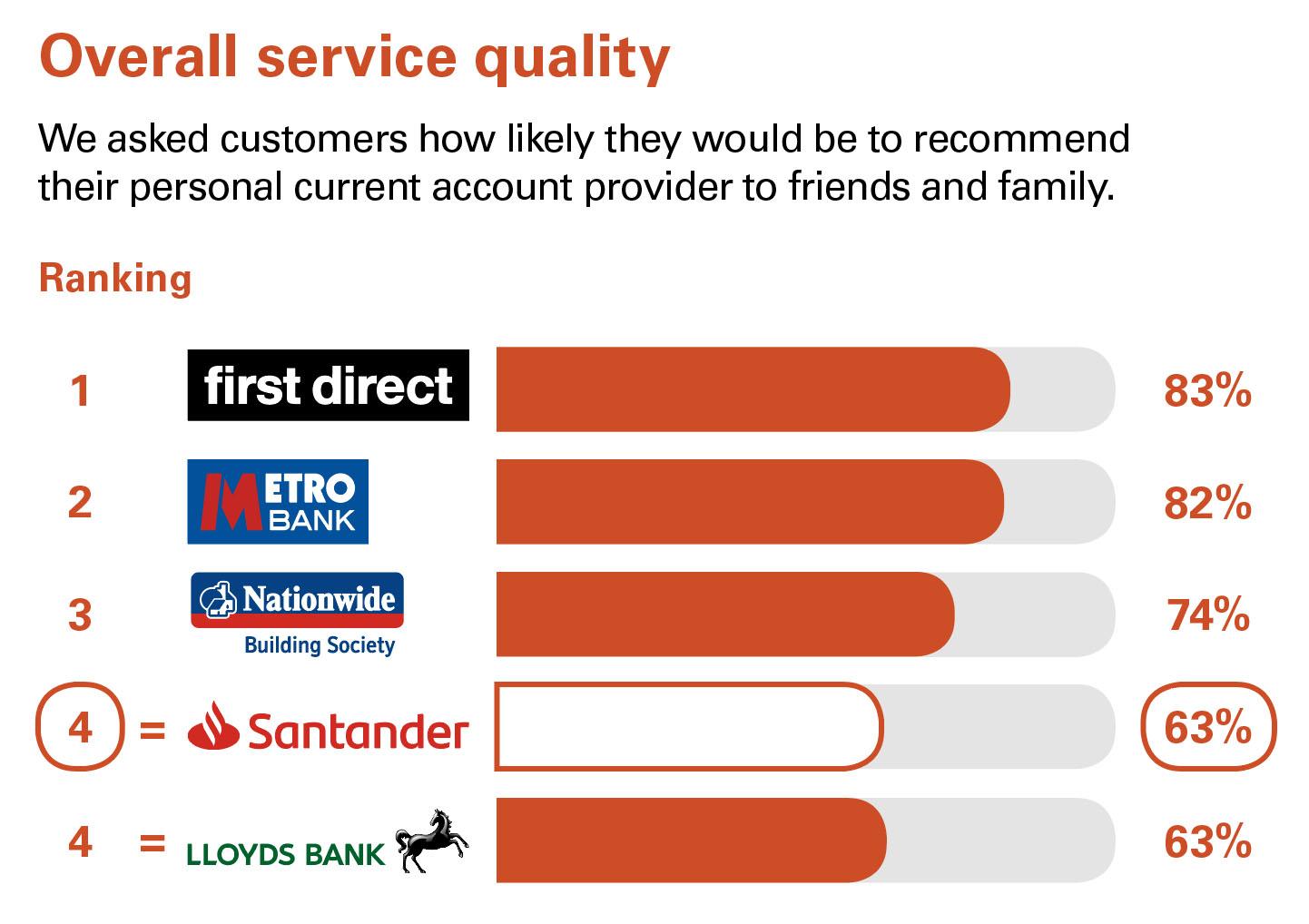 Northern Ireland
These accounts also come with
£300 ATM withdrawal per day
Online and Mobile Banking with text and email alerts
Access to the Santander branch network
Switch quickly and easily

We offer a simple, reliable and stress-free way to switch your current account to a new or existing Santander account