Stress-free switching in just 7 working days 
You can either switch to a new account, or one you've already got with us. 
Our dedicated switcher team will switch of all your Direct Debits, standing orders and your salary. 
Choose when your switch starts - this can be up to 60 days in the future. 
It will only take 7 working days.
We will keep you updated of progress by letter, text and e-mail. 
We'll close your old account and redirect any payments to your Santander Current Account. 
You could get a 4 month fee-free Arranged Overdraft when you switch to us. Overdrafts are offered depending on your circumstances. 
Representative example 
0% EAR (variable) arranged overdraft. Arranged overdraft usage fee of £1 per day. If you're switching to Santander then there will be no arranged overdraft usage fee for the first 4 months. Assumed arranged overdraft credit limit: £1,200. Actual credit limit may differ. Arranged overdraft usage fee depends on the amount of overdraft you're using.
You can also choose to switch to Santander from a bank or building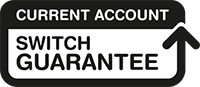 society that is not a participant in the Current Account Switch Service free of charge. For more information please refer to our Switch Your Current Account factsheet document (pdf)
We will switch your current account in 7 working days.
Starting your switch
You choose when your switch starts – this can be up to 60 days in the future. Please provide us with your old account sort code, account number and debit card details.
Switch start date (Day 1)
We'll ask your old bank for a list of your payments (for example, standing orders and Direct Debits). Please tell us if you would like to receive progress updates by text, email or letter.
Transfer (Days 2 to 6)
We'll set up the payments on your Santander account, and we'll tell the companies you pay by Direct Debit to collect future payments from your new account. We'll also let people know who pay money into your account to send it to your new account from now on.
Your chosen Switch date (Day 7)
Your switch is complete. If you have a positive balance, it will be transferred to your Santander account. If you have an overdrawn balance, you'll need to clear it with your old bank. Your old bank or building society account will be closed. 
From the day your switch completes we'll automatically redirect any payments from your old account to your Santander account and we'll also contact the sender to give them your new account details. We'll do this for a period of three years or longer, in accordance with the Current Account Switch Agreement. This means there's no need to worry about missing any payments.
Following your switch
If this is a new current account, you'll have received by now your cards and PINs, as well as your Online and Telephone Banking registration details, if you've requested them. Any payments switched from your old account will start coming out of your Santander account, so you should make sure you have enough money in your new account to cover them.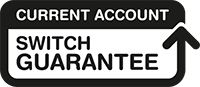 We offer a simple, reliable and stress-free way to switch your current account to a new or existing Santander account.
We have designed the Current Account Switch Service to let you switch your current account from one bank or building society to another in a simple, reliable and stress-free way. It will only take seven working days. As your new current-account provider we offer the following guarantee. 
The service is free to use and you can choose and agree your switch date with us. 
We will take care of moving all your payments going out (for example, your Direct Debits and standing orders) and those coming in (for example, your salary). 
If you have money in your old account, we will transfer it to your new account on your switch date. 
We will arrange for payments accidentally made to your old account to be automatically redirected to your new account. We will also contact the sender and give them your new account details. 
If there are any issues in making the switch, we will contact you before your switch date. 
If anything goes wrong with the switch, as soon as we are told, we will refund any interest (paid or lost) and charges made on either your old or new current accounts as a result of this failure. 
How to switch
Switching to Santander is stress-free and can be completed in just 7 working days. Check if your current bank or building society is signed up to the Current Account Switch Service 
If you don't already hold a Santander current account, you can apply online or in branch. We will ask you during the application if you want to switch an account you hold elsewhere to Santander. 
If you're an existing customer we can also arrange to switch a current account you hold elsewhere to your existing Santander current account. Simply visit your local branch. An appointment may need to be booked. 
To switch you'll need to give us 
your existing sort code and account number
your existing debit card number and expiry date. If you are switching a joint account to us, we'll need the debit card details for all applicants. 
See our range of current accounts
Switch to one of the following accounts
1|2|3 Lite Current Account