What you can get
A top-up Santander debit card for purchases in shops and online
A cash card
Pay in any income and bills
Set up Direct Debits and standing orders
Opportunity to build your credit history
Earn up to 15% cashback with Retailer Offers when you use your Santander debit card at a range of major retailers
Eligibility
You're 16 or over
You live in the UK
You don't already have a Basic Current Account, or more than one other current account with Santander
There's no monthly fee to maintain the account. 
The Fee Information Document details the main fees and charges on this account. For further explanation of our main terms and services take a look at our Glossary
There's no overdraft facility available with this account. 
This means we won't normally let you make a payment out of the account if there isn't enough money in it. However, there may be times where you make a payment that we can't stop, which will take the account balance below zero. We won't charge you for this.
Overdrafts depend on your circumstances and you must repay any overdraft when we ask in line with our General Terms and Conditions.
This account is designed to help you manage your money and build up your credit history. The account comes with two bank cards to help you do this. This means that you can keep track of your spending money after you've paid for the essentials.
Once you know how much money you'll need for your bills or other payments you can transfer any money to and from your top-up card by:  
Logging on to Online and Mobile Banking
Calling us on 0800 9 123 123 (+44 1908 237 963 outside the UK)
Visiting any Santander branch or ATM
You'll only be able to spend or withdraw the amount of money you've transferred onto the card. Once you have the money on the card, you can use it to:
make purchases online, or in stores 
make cash withdrawals using any UK Link cash machine or Cirrus ATMs worldwide 
Fees may apply when you withdraw cash from outside the UK or make purchases in any other currency than pounds. 
To prevent the account going overdrawn, you won't be able to set up or make certain payments on the top-up debit card, including:
Contactless payments
Automated/pay at pump petrol stations – but you will be able to pay over the counter at petrol stations
Car hire
Parking or vending machines
Recurring and instalment transactions (for example magazine subscriptions). These are a series of payments made using your card number. If you want to switch your account from another bank to the Basic Current Account, we won't be able to move any existing recurring payments.
You can use this card to withdraw money from an ATM or Santander branch, as long as you have enough money in your account. You can't use this card to spend in shops or online. 
You'll also find your bank account details on this card so that you can use them to set up:
Direct Debits
Standing orders
Faster payments
International payments 
Benefit payments
You're 16 or over
You live in the UK
You don't already have a Basic Current Account, or more than one other current account with Santander
24/7 banking on all your accounts. You can amend your statement settings and set up personalised account alerts. 
Online Banking
Mobile Banking
Face-to-face support in branch and UK-based telephone support
In branch
Telephone Banking
ATM
Post Office to make withdrawals, balance enquiries, cash deposits and cheque deposits
We'll automatically send you alerts about your balance and payments. For example, when your balance falls below zero, a payment has gone unpaid or you need to pay money in to cover a payment. We'll send alerts as texts to the mobile number you've registered with us. If you have Mobile Banking we may send you alerts as notifications there. 
From 18 December 2019, we'll no longer automatically register accounts to receive these alerts by email, but we will send them by text if you've provided a mobile number. If you already receive these alerts by email, this will continue.
You can manage your alert settings through Online Banking, calling us on 0800 9 123 123 or visiting a branch. 
Keep your banking details private and secure.
For more information about our approach to security as well as more useful information to help you stop the threat of fraud visit our Security Centre.
This account also comes with
£300 ATM withdrawal per day
Online and Mobile Banking with text and email alerts
Access to the Santander branch network
Why choose Santander?

Switch quickly and easily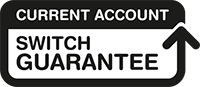 We offer a simple, reliable and stress-free way to switch your current account to a new or existing Santander account
Information correct as at 11 January 2019.