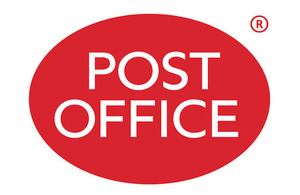 You can also manage your account at your local Post Office. All Santander personal customers who have a current account or a savings account (with a cash card) can use Post Office branches for:
cash withdrawals
cash deposit
balance enquiries
cheque deposits (you will need to pre-order envelopes and paying in slips).
For savings account holders, you can only deposit cheques if you have an Everyday Saver with a standard 6-digit sort code and 8-digit account number.
The opening hours, services and transaction limits will be different for each Post Office, so please check your local branch for more information. 
You can also visit the official Post Office website to learn more about the range of banking services they offer.
Alternatively, you can contact us
To withdraw cash at a Post Office, you'll need:
your debit card and PIN
or your cash card and PIN. 
If you're withdrawing money from a cash machine at the Post Office, standard cash machine withdrawal limits will still apply. Read our General Terms and Conditions guide (289 KB) for more information. 
To withdraw more than the cash machine limit, contact us 
For withdrawals at a Post Office counter, standard branch limits apply, although some Post Offices won't let you withdraw more than £1000.
For security reasons, never transfer or withdraw money from your account if you're told to do so. Read our fraud awareness guide (2.51 MB) to learn more about how you can protect yourself.
If you don't have a PIN and wish to use these services, please contact us
To deposit cash at a Post Office, you'll need:
your debit card and PIN
or your cash card and PIN.
The maximum daily cash deposit limit is £2,000, with a rolling annual limit of £10,000. Some Post Office branches can only allow up to £1,000, this is due to each Post Office having different maximum cash deposit limits, please check the limit at the branch you plan on visiting.
You can use the Post Office Branch Finder tool to find your nearest branch.
To make a balance enquiry at a Post Office, you'll need:
your debit or cash card and your PIN
you will receive a receipt which confirms your current balance and available balance.
The easiest and quickest way to deposit cheques into your account is by using the cash machine at one of our branches or over the counter. You can also send them to us by post. Please bear in mind that cash machines can only accept cheques paid into current or savings accounts.
Please read our cheques support page for more information.
How can I deposit cheques at the Post Office?
To do this, you'll need:
a personalised paying-in slip
a deposit envelope
the cheque(s) you want to deposit
take a photo of your cheque or keep a note of the cheque details (the printed cheque number plus the amount)
on the back of your cheque, please write your own postcode plus the sort code and account number you want the cheque to be credited to.
How do I order new envelopes or paying-in slips?
When logged on to Mobile or Online Banking, you can use chat to ask for new paying-in slips and deposit envelopes. Or you can contact us and use our automated telephone service and ask for new deposit envelopes. These can take up to 7-10 working days to reach you.
How long do the cheques take to clear?
The funds will typically become available by 5pm the next working day once we receive the cheque at our clearing centre. This usually means that you'll have the funds two working days later. However, please note that it sometimes takes a little longer to reach our clearing centre if you pay a cheque in at the Post Office.
You can also send cheques to us directly in the post or by visiting us in your local branch, where you can either pay it in over the counter or by using certain cash machines. Visit our cheques support page to find out more about the ways you can pay in cheques.