Earn up to 15% cashback with Retailer Offers
Retailer Offers is a free service that lets you earn up to 15% cashback from a variety of major Retailers. Once you switch on Retailer Offers in Online or Mobile Banking, you'll be able to choose the offers and earn cashback when using your Santander debit or credit cards.
Here are some examples of retailers you could get offers from: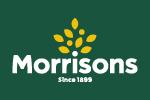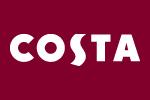 From time to time, you may also receive cashback offers on Santander products or services. 
You must be 16 years or over
You must have a Santander debit and/or credit card
You must have Online or Mobile Banking. You can sign up here.
If your only relationship with Santander is as an additional credit card holder you won't be eligible for Retailer Offers. See our terms and conditions at the bottom of this page for more information.
Retailer Offers isn't available to you if you only have a cahoot, business banking or corporate banking card.
In our mobile banking app: visit Retailer Offers in the 'More' menu at the bottom of the page. Follow the on-screen instructions.
In Online Banking: visit the Retailer Offers section within the 'My Offers' banner at the top right of the page and follow the on-screen instructions.
Read our Retailer Offers registration guide to find out more.
Choose: as many offers as you like
Spend: as you normally would at your chosen retailers with your Santander debit or credit card
Earn: cashback which will be paid into your chosen Santander account at the end of the following month, unless specified differently in the offer terms.
If you close your chosen account, you'd need to choose another one to ensure you continue to receive any cashback.
If you're a 1|2|3 World customer, cashback from Retailer Offers is in addition to your 1|2|3 World benefits.
Retailer Offers is a free service, if we charge a fee in the future, we'll give you at least 30 days notice before we do so.
Read the Retailer Offers terms and conditions