Funding makes growth plans child's play for Plum Products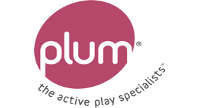 Plum Products
Trading for over 30 years, Plum Products is one of the UK's top suppliers of children's outdoor play equipment. As an international business they supply to over 40 countries worldwide with a presence in Australia and Hong Kong.
Santander took the time to fully understand Plum Products' business model, and identified a potential growth channel. They were able to offer the flexible funding Plum Products needed to support this strategic ambition. And as a result, they moved their banking to Santander and are now well positioned to accelerate their international growth further.
Santander have been a pleasure to work with. Unlike previous dealings with other banks, Santander are very open and genuine which has helped build the foundations for a strong, long term relationship. Their support will allow us to further accelerate our strong international growth plans.
Paul Schaffer Managing Director, Plum Products
It has been a pleasure to work with the experienced and ambitious management team at Plum Products to fully understand the working capital cycles within their supply chain. And to deliver a suite of facilities that will assist them as they continue to develop their markets around the World.
Steve Phillips Relationship Director, Santander