Management team
Our management team have a wealth of industry knowledge that spans UK and global markets, and extensive experience working with small, medium and large business ventures.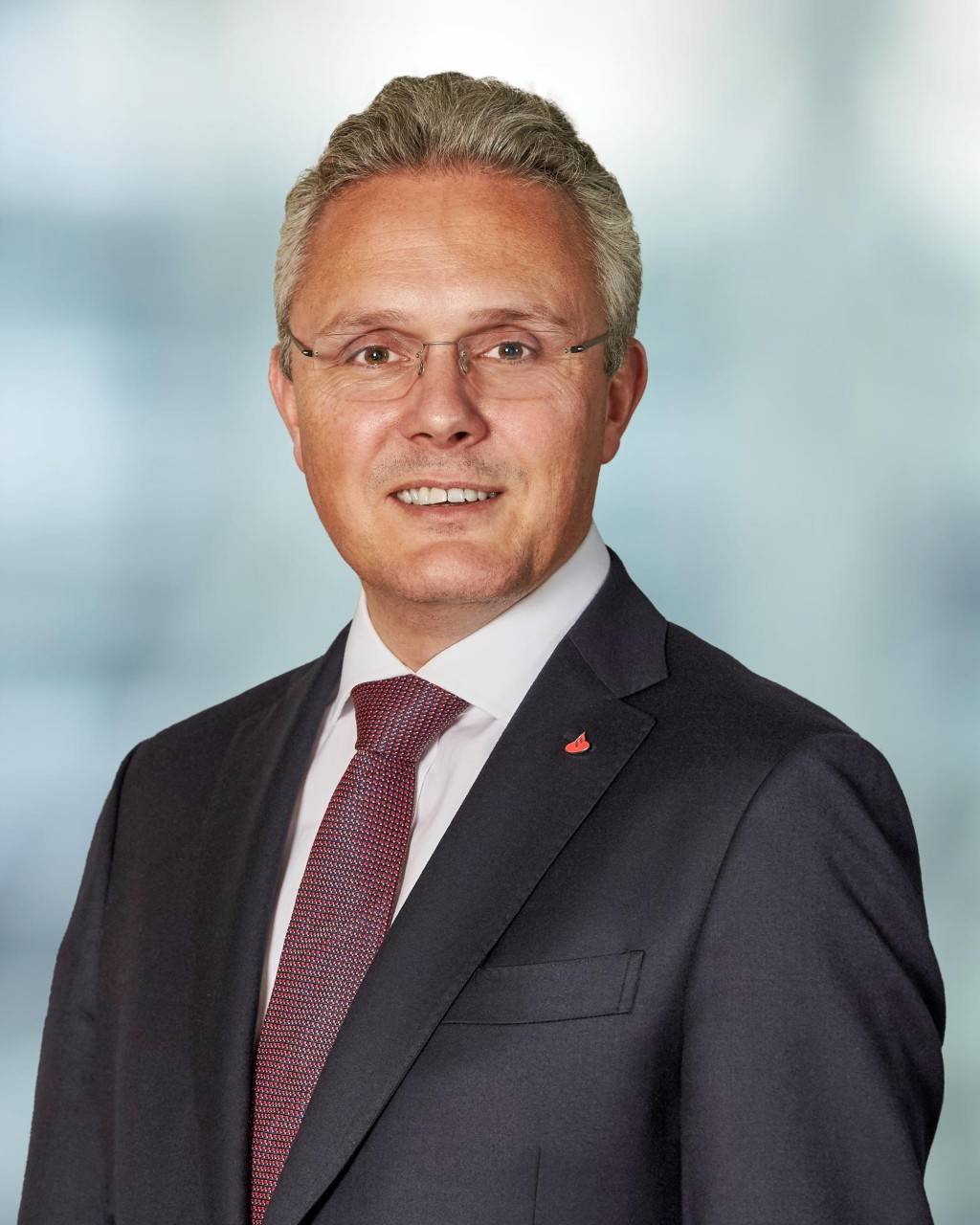 Mike Regnier
Chief Executive, Santander UK
Mike Regnier was appointed Chief Executive Officer of Santander UK on 1 April 2022.
Mike joined Santander UK from Yorkshire Building Society ('YBS'), where he was a Board member since 2014 and Chief Executive since 2017. He previously held the posts of Chief Commercial Officer and Chief Customer Officer, having joined YBS in 2014.
Mike began his career in strategic management consulting with a focus on retail and retail financial services. After management positions at Asda, he joined the banking sector and held a number of senior positions at Lloyds Banking Group, including Personal Current Accounts, Credit Cards Director and Products and Marketing Director for TSB. He has served as a Board Director of Visa UK, and Chairman of the merchant acquirer LTSB Cardnet. He was also Chair of the Building Societies Association from 2019 – 2021.
Mike holds a MEng in Engineering, Economic & Management from Oxford, together with an MBA from Insead.
Tim Hinton
CEO, Corporate & Commercial Banking
Tim joined Santander UK in July 2018 as Head, Corporate & Commercial Banking. He's responsible for all aspects of the Bank's broad range of services to Small and Medium-sized Enterprises and Mid-Market companies across the UK.
Before joining Santander, he was Managing Director, Mid Markets and SME Banking at Lloyds Banking Group from 2013 – 2017 where he was also responsible for Inclusion and Diversity within the Commercial Banking division. Tim has extensive global experience gained during his time at Standard Chartered from 1986 – 2013 where he held senior leadership roles in Corporate, Commercial and Retail Banking across Asia, the UK and the Middle East.
Tim's also a Trustee of the charity, In Kind Direct, which co-ordinates significant and diverse product giving across the UK and beyond.
In his free time, Tim enjoys spending time with his wife and family.