Funding boost sees Boss Group invest in their strategic growth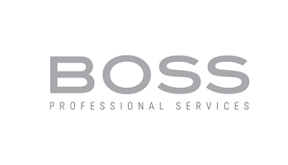 Boss Professional Services
Boss Professional Services are a global recruitment consulting business, providing guidance, opportunity and financial support to young recruitment firms.
They adapt their approach to suit the individual and diverse needs of each business they serve. They currently consist of six entities which operate in energy, renewables, IT recruitment, medical and utilities sectors.
Boss Professional Services and Santander have had a strong affinity since their introduction. Supported with a modest initial facility for one of their entities, this has now grown to funding a further four entities within the Boss Group.
Santander take time to understand our vision and with their counsel and broader facilities, we're looking forward to implementing our international strategy further.
Ross Bessell Director, Boss Professional Services
Santander have been able to support further by consolidating their working capital with an invoice finance facility allowing the company to increase their consultant footprint.
Santander are excited to work with the Boss Group on their next stage of expansion, as they grow further with another two entities. This will further boost their wider growth strategy and support this fast moving SME enterprise.
Working with the Boss Group has been very rewarding, it's been a pleasure to support the business through their transition and growth. Working closely with Boss and understanding the needs of the business has allowed us to recommend facilities which will support their wider strategic objectives. We're planning our next phase of support to the business and are very proud to be part of their journey.
Steve Angelkov Invoice Finance Client Manager, Santander