Santander supports UWS growth in a 10 year partnership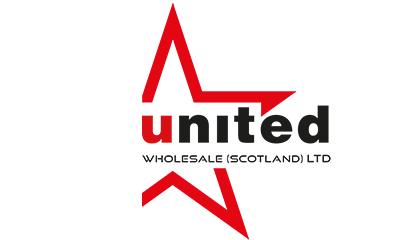 United Wholesale Scotland
Established in 2002 by the Sarwar family, United Wholesale Scotland (UWS) is a wholesaler of tobacco, alcohol and general groceries. The business has three cash and carry depots where goods are distributed within the independent retail sector.
Santander and United Wholesale Scotland (UWS) have been working together for the last 10 years. During this time, Santander have been able to support UWS to grow. A financial boost gave UWS the opportunity to invest in new technology and a new customer app. This transformed their sales operations process and boosted their marketing. Extra support from Santander during peak trading periods also gives UWS the flexibility to manage stock levels more effectively.
Santander have been a key business partner to United Wholesale Scotland over the last 10 years, supporting the growth of the business over this time. When the business was looking to build our depot of the future and expand our geographical reach, Santander were quick and professional in providing the necessary support.
Asim Sarwar Executive Chairman & Owner, United Wholesale Scotland Limited
Santander continue to understand UWS's growth aspirations as the relationship continues to thrive.
Asim, the wider Sarwar family and their respective teams continue to demonstrate their business acumen, with their forward-thinking approach, embracing digitalisation and sustained commercial success. At Santander, we seek to share these values and over the last 10 years are proud to have worked in support of UWS and the related group entities to assist with the delivery of this success. We're delighted that UWS have committed to extending this long-standing relationship for years to come.
Mark Farrington Relationship Director, Santander