Cyber-Duck's funding accelerates their network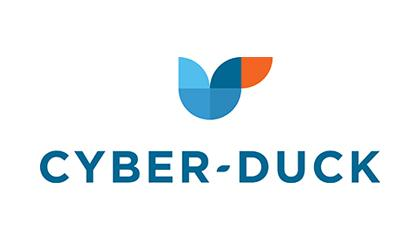 Cyber-Duck
Founded in 2005, Cyber-Duck is a digital transformation agency creating digital experiences for private and public sector organisations by focussing on strategic UX design and open-source technology implementation. They tailor digital strategies and transformation programmes that deliver meaningful results.
Santander have backed Cyber-Duck's growth strategy with funding to help them purchase and refurbish their office headquarters. This investment will provide their colleagues and clients with a new and innovative workspace, driving productivity and best practice in the new world of hybrid working.
The support of Santander to purchase our office is a critical step in our sustainability journey. It is providing us with the opportunity to reduce our carbon footprint by supporting remote working and through moving our technology to the Cloud, hosted by renewable energy data centres. Our business is growing rapidly and it is great to have a bank who understands our needs and what is important to us.
Danny Bluestone Founder and CEO, Cyber-Duck
Now with a team of 87 in the UK and overseas, Cyber-Duck aims to expand their employee base internationally by 15%. This includes opening additional offices in London and Portugal, with the help of Santander's international proposition and global footprint.  
We're delighted to have become Cyber-Duck's new bank, supporting the next phase of its growth strategy. The purchase of its existing headquarters, and the agency's plan to create a cutting-edge hybrid working place within it, will not only bring productivity benefits but also help reduce its impact on the environment with the end of daily commutes to the office for its staff.
John Turner Relationship Director, Santander