Top tips for protecting your business from fraud
Fraud can happen to any business. At Santander, we're committed to helping you protect yours. Our Head of Fraud and Risk Management, Chris Ainsley, shares his tips on how to stay safe and what to look out for.
If you think your Santander accounts have been compromised, or you may have given out your security details, please call us immediately on: 0800 085 0937.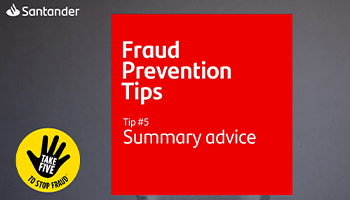 Chris Ainsley's top tips for fraud prevention.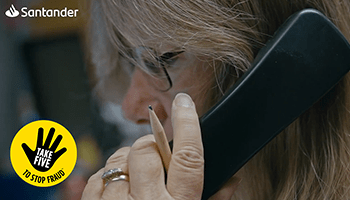 Learn from others: our client Severnprint explain how they nearly fell victim to fraud.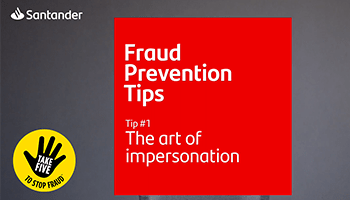 Through impersonation scams, fraudsters might try to convince you to send money to them by pretending to be from a trusted source such as your bank, or even the police. See how you can spot the signs.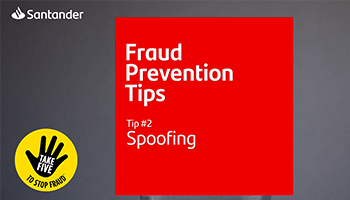 Fraudsters use spoofing to gain trust by targeting businesses over the phone and posing as bank staff, police officers or other officials or companies in a position of trust. Find tips on how you can stay safe.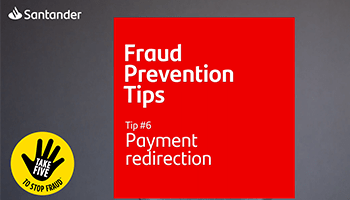 Fraudsters intercept genuine payment requests that contain an invoice, or bill, asking you to pay a new account number. Here's what to look out for.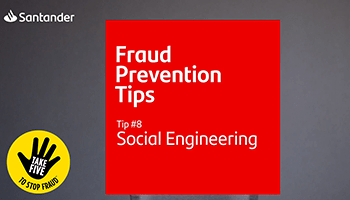 Learn how to spot when fraudsters are trying to trick you into doing something you wouldn't normally do.
Protecting your business with fraud controls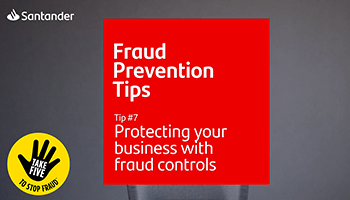 Practical advice on how you can use fraud controls to protect your business.
Fraud prevention culture - what you can do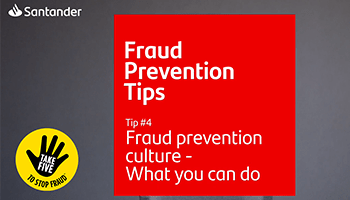 Practical advice on how you can stay safe.
Fraud prevention culture by Santander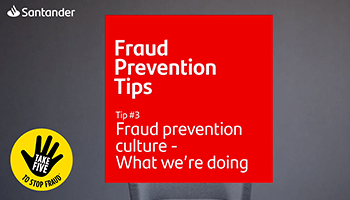 Learn what we're doing to combat fraud and how we're protecting your business with our controls.