We're hired! The Shore Group moves to Santander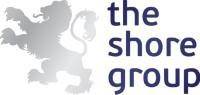 The Shore Group
Established in 2008, The Shore Group is a temporary labour hire business supplying workers in the rail, aviation, mechanical, electrical, construction, retail and telecoms sectors.
With headquarters in Hove and national office hubs in Southampton, Nottingham, Kent, Glasgow and London, they plan to expand into Bristol, Bath and Manchester.
Santander's proactive approach providing strategic advice to understand past challenges and improve profits, was crucial in showing they were a strong relationship partner.
We've been consistently impressed by the quality of service from the team at Santander, and the breadth of services available to us. As we enter a phase of growth, acquisition and mergers, against the backdrop of a challenging economy, we're confident that Santander can offer us the support to help us achieve our ambitions.
James Hobden Co-founder at The Shore Group
This led to a transfer of banking services during the pandemic, and funding to support the next phase of The Shore Group's growth.
Having worked very closely with the executive team against a tough economic backdrop, it's been immensely rewarding to see the business not just survive but thrive. We look forward to supporting them as they embark on a further period of expansion.
David Pearce Relationship Director, Santander