It's cheers all round for Inglenook Inns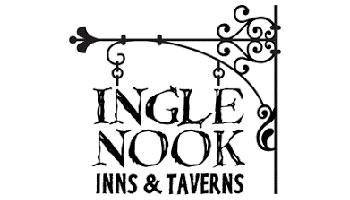 Inglenook Inns
Inglenook Inns operates a chain of pubs in the North West and Midlands, specialising in the takeover, refurbishment and management of distressed sites.
Pre-COVID, the business had acquired 12 freehold pubs, leasing a further 20 sites and, were managing 17 distressed management appointments. As of July 2020, they had grown to 64 managed and tenanted sites, with a goal to reach 120 by the end of 2022.
After reaching out to Inglenook Inns as part of the local engagement strategy, Santander provided support for the business's ambitious expansion plans. Alongside the support, Inglenook was able to leverage Santander's partnership with Elavon, installing Ingenico terminals across the group's pubs.
We've saved time, money and it's now much easier to install terminals for every new pub we take on.
As a partnership led business, we're thrilled to have partners like Elavon and Santander behind us.
Choosing to work with them is one of the smartest decisions we've made.
James Waddington Owner, Inglenook Inns
This allows the team to easily manage reconciliation and track performance across the chain. With next day settlement of card payments, income visibility has improved along with cashflow too. The Elavon Connect reporting system also provides a comprehensive view of all payment processing activity.
Our relationship support of Inglenook Inns has allowed us to provide a bespoke digitally efficient package of solutions, supporting the client's growth aspirations.
Working together with Elavon ensures Inglenook Inns is able to take card payments securely, benefits from speed of settlement and has the tools to futureproof their business.
Kelly Catterall Director of Merchant Acquiring, Santander