Lucart clean up with the support of Santander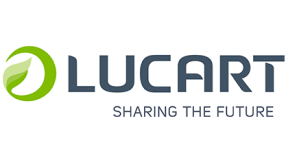 Lucart Hygiene
Established in 1990, Lucart Hygiene Ltd supply tissue paper products and dispenser systems to wholesale distributors who, in turn, serve the away from home market. They manufacture a broad range of products for the janitorial, hotel, restaurant, facilities management, catering, industrial and healthcare sectors.
Having proactively approached the Lucart Group early in 2021 where they were trading in Italy, Santander built a relationship with the established business and continued to support during their acquisition of the UK business. It was Santander's international capability and continued support that saw Lucart choose Santander as their main banking relationship.
From the moment we started working with Santander, the relationship felt very collaborative. Lines of communication were and continue to be excellent and, most importantly, we share the same vision for growth. With Santander's expertise and with their engaging and professional team alongside us, we are extremely confident and enthusiastic about our future plans.
Jonny Wilks Managing Director, Lucart Hygiene Limited
Lucart are being supported with a range of facilities which will not only support their specific day-to-day banking requirements but also provide a funding boost that will help promote the wider aspirations of the business throughout the UK and Europe.
We're delighted to have become the international banking partner of the Lucart Group supporting their business growth aspirations, by providing a flexible funding package. Lucart has continued to demonstrate manufacturing innovation with sustainability at the heart of operations and we very much look forward to working with the business through their expansion journey.
Mal Powar Relationship Director, Santander