Jay-Be's international growth dreams are a reality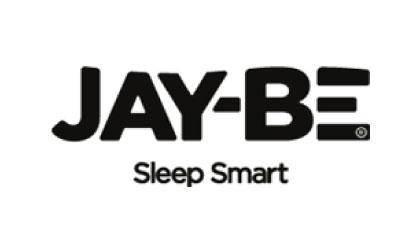 Jay-Be
Established in 2008, Jay-Be is a multi-award winning manufacturer of ethically produced sleep solutions, producing sleep products that are functional, innovative and environmentally conscious. They are best known for their folding beds, children's mattresses and sofa beds. 
Jay-Be work closely with independent  mattress specialist stores and products are also sold through major retail outlets including Argos, John Lewis, and Bensons for Beds. Products are sold in over 20 countries, including the UK, USA,  Canada and the Middle East.
With ambitions to boost their growth and continue with their successful strategy, Jay-Be moved their full day-to-day banking services to Santander. Along with offering valuable international and sector expertise, Santander are supporting the business by providing funding facilities.
Moving our banking to Santander has allowed us to keep our focus on growth, manufacturing innovative sleep smart solutions to meet customer demand and exceed expectations. We're growing as a business and needed the best, most competitive support out there.
Claire Clapham Finance Director, Jay-Be
Jay-Be see innovation and expanding overseas operations as fundamental to their future. The team are focused on product development and looking at new, sleep smart solutions, with the aim of releasing more products this year.
We're delighted to have been chosen by Jay-Be as their bank of choice. Given our extensive international network, we're well placed to assist with their exciting growth plans. Jay-Be continue to be a success story and we look forward to working with them over the coming years, with their continued innovation in new products.
Andrew Russell Relationship Director, Santander