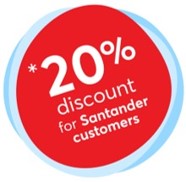 *A discount of 20% on the normal rates of BrightHR Services
Smart software and expert advice that transforms your people management 
Handling your HR and health and safety by yourself can be stressful. Employment law can get tricky. If you're a growing business, you may not have much time on your hands. 
The Peninsula BrightHR group provides the answers, with award-winning HR services and software that can help as your business grows. 
Growing business? All round HR expertise
BrightHR can get to work for you as your business grows – covering all your HR and employment law needs from recruitment and contracts to legal representation.
Larger business?
The Peninsula BrightHR Group also offer on-site support.
Call BrightHR today for details on 0800 756 0824
Low-cost, HR, employment law and health and safety fixes. 
The Chartered Institute of Personnel Development (CIPD) qualified advice. Available 24/7, 365 days a year.
People management tools for timekeeping, staff holidays, sickness, absences and more.
 Legal documents including contracts of employment for staff.
Health and safety software including risk assessments and staff training courses. 
An online marketplace to advertise your products and services to new customers.
A full HR document library. 
A legal representative if you go to tribunal
BrightHR lightning giving you instant answers to your tricky employment questions. 
24/7 advice on HR, employment law, and people management. 
HR documents like employee contracts, handbooks, and policies. 
Staff holiday planner to approve time off on the go. And calculate staff holiday automatically. 
Flexible shifts and rotas, so you can plan for any work pattern. 
Record staff sick days and lateness. Record all different kinds of leave. 
Unlimited document storage. 
A time-saving clocking app. With built-in location tracking to manage staff shifts anywhere. 
HMRC-listed staff expenses app. To track and approve costs.
Run a smooth payroll with a handy tool for payroll and overtime tracking. 
A recruitment platform to help managers organise the whole process
Book your free demonstration with Peninsula BrightHR to learn more 
Health and safety
24/7 advice and support to reduce your risk and protect your business.
Health and safety management systems.
Employee assistance programme 
Staff wellbeing support:  
Access to the UK's leading employee assistance programme, Health Assured.  
Unlimited access to a private helpline for your staff and their family. 
My Healthy Advantage app. 
Insurance
Depending on the policy, optional insurance covers:
Legal costs, awards and settlements gained by defending employment or industrial tribunals. 
Safety prosecutions or enforcement action and communication with enforcing authorities. 
Insurance is underwritten by Irwell Insurance Company Limited.
Legal support 
If your business is presented with tribunal papers or a health and safety prosecution Peninsula BrightHR will see the case through from start to finish at no extra cost. But only if you choose the optional insurance policy.
This is subject to Peninsula and BrightHR's terms and conditions.
Finding out more
Talk to your Business Banking Manager. They will refer you to a Peninsula BrightHR group specialist, who can explain what they offer and find the right price for you.  Or contact Peninsula Bright HR direct on 0800 756 0824.
If you take out a policy, product or service, Santander will receive payment from Peninsula BrightHR group.
Peninsula Business Services Limited. Registered Office: The Peninsula, Victoria Place, Manchester, M4 4FB. Registered in England and Wales No: 1702759. Peninsula Business Services Limited is authorised and regulated by the Financial Conduct Authority for the sale of non-investment insurance contracts (under authorisation number 468574)