Santander at a glance
We are a large customer–focussed bank, and the UK's leading full-service scale challenger. We have established presence in the mortgage and savings market and are successfully challenging the big four UK banks in current accounts and corporate and commercial banking.
We provide high quality, seamless service across an optimised1 branch network, digital and telephony channels

14 million

active UK customers

806

branches2

64

Corporate Business Centres

£200.3bn

customer loans

£175.9bn

customer deposits

(1) Branch coverage: c80% of UK financial centres
(2) Including 61 university branches
We do things the Santander Way: Simple, Personal, Fair

Our customers are at the heart of everything we do

We believe a motivated and engaged workforce provide the best customer service and embedding the right culture and behaviours is crucial to this. The nine behaviours that our people defined to embody our values are now established as a part of how we measure performance and determine reward for our people and the management team.

We have a culture of personal responsibility

Each of us does our part to:

- Identify risks and opportunities
- Assess their probability and impact
- Manage the risks and suggest alternatives
- Report, challenge, review, learn and 'speak up'
We manage our business through three customer business segments, supported by the Corporate Centre

Retail Banking

Residential mortgage loans, savings, investments, current accounts, credit cards, personal loans and insurance for individuals and small businesses with an annual turnover of up to £6.5m.

Commercial Banking

Product and services including loans, bank accounts, deposits, treasury services, trade and asset finance for SME and corporate customers with annual turnover above £6.5m.

Global Corporate Banking

Tailored services and solutions for corporate clients with annual turnover above £500m and financial institutions.

Corporate Centre

Management of capital, funding, balance sheet and strategic liquidity risk. Small non-core portfolio including aviation, shipping, infrastructure and commercial mortgages and some of our social housing loans.
Our business model
We are a relatively straightforward bank that creates value by serving our customer with financial products and services. Most if our 14 million customers are individuals but we also serve growing numbers of small, medium and large UK companies.
Most of what we do can be described as lending money to borrowers, taking deposits from savers, providing bank accounts and payment services. We also offer a wide range of investment and insurance products to households and other more specialised services and products to companies.
What we do
We provide financial products and services to individuals and businesses - Mortgages, unsecured loans, credit cards and overdrafts
- Banking and saving accounts, investment and insurance products
- Specialised services and products to companies of all sizes
We generate sustainable profit - Earn a margin on our products
- Charge fees for our services
- Efficiently manage the infrastructure of people, property and technology that support our business
- Provide for credit losses which may occur if things don't go as planned
We build our business - Invest to ensure we have robust technology and systems
- Keep enough capital and liquidity to withstand times of stress
How we do it
We build our business
£176bn

UK retail and corporate deposits through current and savings account

£63bn

Wholesale funding through a range of debt programmes and market facilities
We maintain financial strength and resilience - Well capitalised
- A low-risk appetite
- A track record of profitability
A straightforward ring-fence structure - Majority of activities within the ring-fence after January 2019
- Single point of entry resolution entity
1. At 31 December 2017
How we stand out
We build strong customer relationships - Driving new primary relationships with personal and corporate clients
- Leveraging a comprehensive product range
We want to be the bank of choice for UK companies - Helping UK companies as they expand into overseas markets
- Adapted to industry segments
- Relationship managers based near our clients businesses
We benefit from being an important part of a well-diversified global bank - Significant synergies and able to leverage group technology investment
- Shared management experience and stronger brand identity
We deliver great customer service
We aim for a seamless experience

across all channels, no matter how our customers choose to engage with us

We offer a differentiated proposition

with products and services tailored to be more meaningful and relevant to customer needs

We improved customer experience

for retail and corporate customer, with further improvement at the heart of our plans
We manage risk effectively
We maintain a low risk appetite

by making the right lending decisions and by mitigating the risk we face

We identify, assess manage and report risks

that could impact our result, reputation or the sustainability of our business

We are the most resilient UK bank

with the lowest CET1 drawdown in 2017 PRA stress test
We do things the Santander Way: Simple, Personal and Fair
We take personal responsibility

for our actions

We have high ethical standards

in everything we do

We live the Santander Behaviours

in our interaction with each other and our customer
Our stakeholders
Our business model creates value for our people, our customers, our shareholders and our communities. This is underpinned by a culture of Simple, Personal and Fair, while being deeply engaged in the communities where we operate.
Our

stakeholders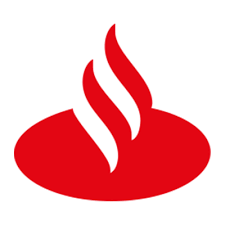 Our aim
is to be the best retail and commercial bank, earning the
lasting loyalty of our people,
customers, shareholders
and communities
People

Live The Santander Way through our behaviours

Communities

Support communities through skills, knowledge and innovation
Customers

Grow customer loyalty and market share Deliver operational and digital excellence

Shareholders

Achive consistent, growing profitability and a strong balance sheet