What you can get
Access online, at Santander ATMs and Post Office branches
Eligibility
All directors, owners (shareholders) or partners are aged 18 or over and UK resident 
Your business is registered in the UK
You're either a sole trader or your business is a partnership, limited liability partnership, private limited company or trust
Arranged Overdraft

(Subject to status)
Representative 5.75% EAR (variable)
Annual fee 1% of the agreed overdraft (minimum fee £50)
We're proud to have been awarded Best Business Current Account Provider for the last 17 years and Business Bank of the Year for the last 5 years by Moneyfacts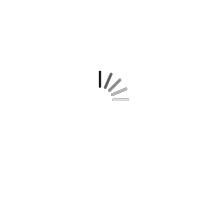 Managing your account
Secure, 24/7 banking. Make payments, view statements and much more
Bank on the go with our Mobile Business Banking app
Set up free alerts to let you know when your balance goes above or below specified amounts and get weekly balance alerts
Call us on 0800 731 6666 8am to 9pm Monday to Friday and 8am to 2pm Saturdays
Pay in, withdraw cash, deposit cheques and more at participating Post Office branches nationwide
Fixed fee tariff
We offer a fixed fee tariff with the Business Current Account for all your day-to-day banking:
£7.50 monthly fee
A monthly cash deposit limit of £1,000 then 50p for every £100 thereafter (from 21 January 2019 it will cost 70p for every £100 thereafter)
Charges apply to non-standard transactions such as change-giving, CHAPS payments and foreign currency transactions.
A daily limit applies to cash machine withdrawals and a transaction limit applies to Faster Payments. Please see the Key Facts Documents for full details.
Business overdrafts (there are fees associated with your overdraft)
We offer Arranged Overdrafts on this account from £500 up to £25,000 (subject to acceptance). There is an Arranged Overdraft annual fee of 1% of the agreed overdraft (minimum fee £50). The Arranged Overdraft interest rate and Representative rate is 5.75% EAR (variable) (Bank of England base rate plus 5%) and the Unarranged Overdraft interest rate is 25.75% EAR (variable) (Bank of England base rate plus 25%). The unpaid item fee is £15.
Important information
Subject to availability and may be withdrawn without notice at any time.
AER stands for Annual Equivalent Rate and shows what the interest rate would be if we paid interest and added it to your account each year. The gross rate is the interest rate that we pay where no income tax has been deducted. Interest is calculated daily and paid monthly. Rates may change. EAR stands for Effective Annual Rate and represents the yearly cost of an overdraft, which takes account of how often we charge interest to the account, and does not include any other fees or charges. Overdrafts depend on your circumstances and you must repay any overdraft when we ask in line with our Terms and Conditions.
Information is correct as of 6 June 2019.