This year we have 82 budding entrepreneurs from across our partner university network taking part in a virtual business acceleration programme that's dedicated to helping innovative student and graduate businesses to scale.
The programme runs until October when all the businesses will pitch at Wembley Stadium in London for the opportunity to receive up to £75,000 of business development support.
To find out more about future competitions and further entrepreneurship support, please contact your university enterprise team directly.
2020 Winners
Kongolmerate Games, Abertay University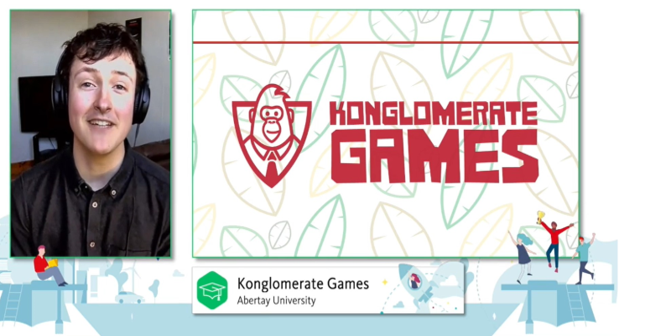 Konglomerate Games is a Dundee based video games company which specialises in developing healthcare games to improve lives. Their game, Achipelayo, is designed to be used as physiotherapy for children with Cystic Fibrosis. The game also measure patients' adherence to treatment through analytics and has been designed to encourage the correct techniques to combat the disease's progression. They aim to gamify physiotherapy routines to increase adherence for children aged 6-16. The game is currently being used in a clinical trial throughout the UK, primarily at Great Ormond Street Hospital.
Jamie Bankhead said: 'We are so pleased to have won the Santander Universities Entrepreneurship Awards. It was such a fantastic competition and the prize will enable us to focus on developing our game designed for children with cystic fibrosis. The Emerging Entrepreneurs programmes has enabled us to build our network with such fantastic people which will really help us in the long run.'
Torann, Queen's University Belfast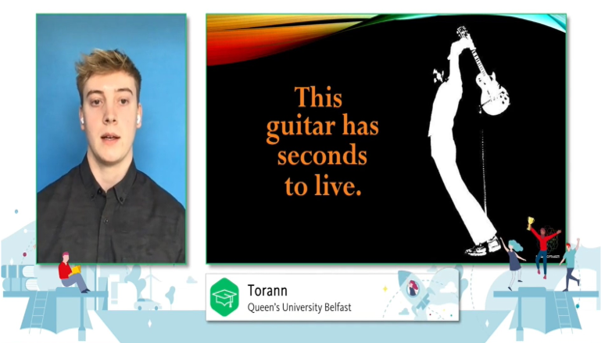 Signal Optimiser 'Torann' (the Irish word for 'noise') is the unique and award-winning solution to the historic problem of loss of sound quality encountered by millions of musicians playing amplified instruments across the globe. Signal Optimiser is a fully compatible plug and play device, positioned between the instrument and amplifier which continuously provides 100% sound quality.
Lewis Loane said: 'The support from the Santander Universities Emerging Entrepreneurs Programme has allowed us to sharpen our business model and strengthen our commercialisation plan. Winning the Santander Universities Entrepreneurship Awards is absolutely incredible and will provide us with the critical resources to accelerate our business and capture the global opportunity.'
Becas Santander Skills | Upskill Your Talent - Esade
Banco Santander and Esade - a global institution internationally renowned for the quality of its education and leader in the world's most prestigious rankings in Professional Development - are offering a total of 2,500 scholarships aimed at individuals aged 18 and over to boost your career, developing skills in: Leadership, Creativity, Personal Productivity, Influence and Emotional Intelligence, Negotiation, Communication or Complex Problem Solving and Decision Making, depending on the module chosen. Participants will be able to choose one of the seven digital training modules, available in Spanish, English and Portuguese to improve their skills.
Click here to find out more and to apply. Applications close 21 September 2021 (T&Cs apply).
Santander Scholarships Studies | Santander Universities £10k Giveaway x UNiDAYS
Imagine a whole year of uni for free! We're giving away a huge £10,000 - don't miss out, enter now! Applications close 4 August 2021 (T&Cs apply).
Santander Scholarships Tech | Santander Aspire Tech Grant programme 
In need of a new laptop? Need a data boost? Enter today for your chance to win 1 of 400 tech prizes ranging from £50-£1,000! Find out more here. Applications close 25 August 2021 (T&Cs apply).
Explore the range of programmes and support offered by Santander and partner institutions globally to help entrepreneurs at every stage of their journey. Terms and Conditions apply to each opportunity.
To view current opportunities, please visit the Santander X platform.
Earlier this year, Santander Universities launched a new and exciting initiative in which 1,878 Black and Black Mixed university students and graduates completed an online course provided by Finance Unlocked. The content covered a range of concepts including green finance, block chain, private equity, financial crises, and many more, enabling participants to enhance their financial skills through videos and access to real-life case studies. Upon completion of the content and its associated quizzes, 30 students with an average score of 80% or above were chosen at random to win a £1,500 Santander Scholarship.
The programme proved to be a huge success, with over 6,712 hours of learning logged on the platform across all students. We also received incredible student feedback, thanking us and Finance Unlocked for the upskilling opportunity and the boost in confidence the programme provided.
The scheme, an investment into UK freelancers, is part of Santander UK's broader commitment in helping businesses to start rebuilding post-COVID 19.
Santander Universities UK has since awarded each successful freelancer with £1,000 funding to help support their ongoing projects. Visit the Santander Scholarship platform here to learn about some of the recipients' journeys and the impact our support has had on their work (Freelancers' stories coming soon!). 
By working together, we aim to improve employment outcomes for autistic students and graduates through paid internships, while also enabling more SMEs to benefit from the diverse set of skills autistic students have to offer.
We're excited to be working with Ambitious About Autism alongside 17 of our partner universities in the UK who are supporting this pioneering new programme.
To find out more, search for #SantanderUniEmployAutism on our respective social media channels. If you're one of our participating university partners and you're looking for a local SME to take part in the scheme, please get in touch with santander.universities@santander.co.uk. Please also direct any other queries to ean@ambitiousaboutautism.org.uk. 
If you are a business or SME and would like to participate in the Employability Scheme, please get in touch with the careers team of the university you wish to recruit from. For a full list of our university partners, please visit Our partners. 
Founded in 2008, Inspire are now one of Scotland's leading Digital Agencies. Their business is split into 3 verticals: Web Development, Design, and Search Marketing. They service clients across five continents, predominantly supporting clients from public sector, 3rd sector, automotive, financial, health, legal, leisure, retail, and trades.
With a headquarters in Perth and a Design/Project Hub in Glasgow they also have six satellite sites around Scotland.
Inspire have been a business client of Santander since their inception. They've gone on to utilise a number of Santander led initiatives starting with their Director, David Dwyer, being one of the first UK 'Breakthrough in Business' panel members back in early 2016. Their involvement with Santander University's Internship programme though has been of greatest benefit. 
 'We'd had a number of issues over the years connecting with Universities, never mind accessing exceptional candidates or funding the roles. Whilst different Universities had their own policy for selection, what really worked well for us was that we were able to select interns based on their degree modules and allocate relevant projects. The intern gained experience in using their academic learning and we gained a resource that was familiar with the latest academic learning on the subject.
Each intern has to complete a weekly Learning Log and gets the opportunity to work in each of our departments to provide a broader and deeper understanding of how our business functions.
A testament to this is that we've since taken on interns as employees and are now progressing towards our first Knowledge Transfer Partnership.'