In 2021, we will be running a bespoke online programme of support for entrepreneurs from across our partner university network to help their businesses to scale. The programme will run from May to October and will culminate in a pitching competition, where businesses will pitch for their chance to win up to £75,000 worth of business support.
Further information and the Terms and Conditions for this year's programme can be found below. To find out more about the 2021 competition and how to get involved, please contact your University enterprise team directly. #SantanderStartUp
Information Pack (328 KB) | Terms and Conditions for Businesses (42 KB) | Terms and Conditions for Universities (34 KB)
2020 Winners
Kongolmerate Games, Abertay University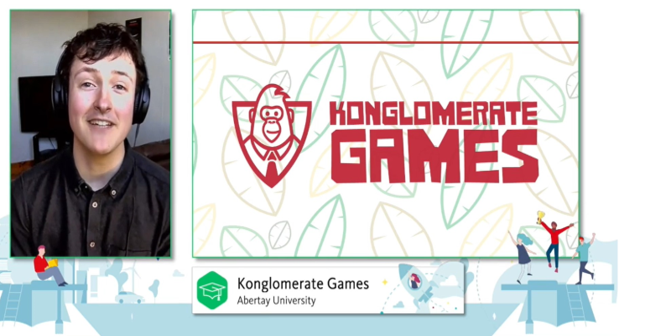 Konglomerate Games is a Dundee based video games company which specialises in developing healthcare games to improve lives. Their game, Achipelayo, is designed to be used as physiotherapy for children with Cystic Fibrosis. The game also measure patients' adherence to treatment through analytics and has been designed to encourage the correct techniques to combat the disease's progression. They aim to gamify physiotherapy routines to increase adherence for children aged 6-16. The game is currently being used in a clinical trial throughout the UK, primarily at Great Ormond Street Hospital.
Jamie Bankhead said: 'We are so pleased to have won the Santander Universities Entrepreneurship Awards. It was such a fantastic competition and the prize will enable us to focus on developing our game designed for children with cystic fibrosis. The Emerging Entrepreneurs programmes has enabled us to build our network with such fantastic people which will really help us in the long run.'
Torann, Queen's University Belfast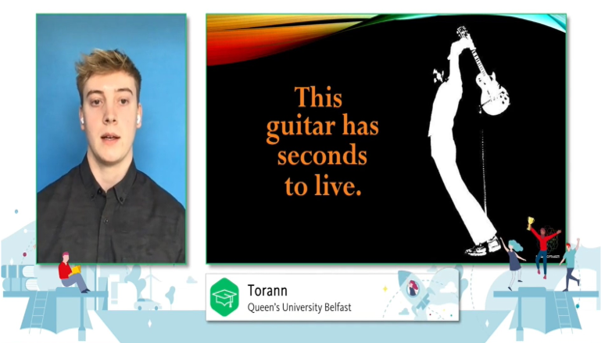 Signal Optimiser 'Torann' (the Irish word for 'noise') is the unique and award-winning solution to the historic problem of loss of sound quality encountered by millions of musicians playing amplified instruments across the globe. Signal Optimiser is a fully compatible plug and play device, positioned between the instrument and amplifier which continuously provides 100% sound quality.
Lewis Loane said: 'The support from the Santander Universities Emerging Entrepreneurs Programme has allowed us to sharpen our business model and strengthen our commercialisation plan. Winning the Santander Universities Entrepreneurship Awards is absolutely incredible and will provide us with the critical resources to accelerate our business and capture the global opportunity.'
3,000 Black and Black Mixed undergraduate students and recent graduates from all UK universities will have the opportunity to complete an 8-hour online course provided by Finance Unlocked. This will cover a range of concepts including green finance, block chain, private equity, financial crises, and many more. Participants will be able to enhance their financial skills through videos and access to real-life case studies.
Upon completion of the content and online quizzes, students with an average score (across all online quizzes) of 80% or above will have the opportunity to win a £1,500 Santander Scholarship. 30 of these students will be randomly selected using an online random winner selection platform.
Students and recent graduates will receive a digital certificate upon completion of the course and quizzes to celebrate their participation in the programme.
If you are interested and would like to apply, please visit the application page here. Applications are open from 10 January 2021 until 5 March 2021.
19 successful students from each of our participating partner universities are completing an 8-hour online course which focuses on performance themes including Personal Drive, Learning Mindset, Confidence, and many more.
Once finishing each module, students will have the opportunity to consolidate their learning and complete an online quiz. The 4 students with the highest score across all modules will go on to receive a Santander development grant of £10,000 each. Winners will be announced on 24 February 2021.
By working together, we aim to improve employment outcomes for autistic students and graduates through paid internships, while also enabling more SMEs to benefit from the diverse set of skills autistic students have to offer.
We're excited to be working with Ambitious About Autism alongside 17 of our partner universities in the UK who are supporting this pioneering new programme.
To find out more, search for #SantanderUniEmployAutism on our respective social media channels. If you're one of our participating university partners and you're looking for a local SME to take part in the scheme, please get in touch with santander.universities@santander.co.uk. Please also direct any other queries to ean@ambitiousaboutautism.org.uk. 
If you are a business or SME and would like to participate in the Employability Scheme, please get in touch with the careers team of the university you wish to recruit from. For a full list of our university partners, please visit Our partners. 
STEM stands for science, technology, engineering and mathematics. We recognise the challenges currently facing the UK's engineering industry, in particular the challenges faced by female engineering students, which is why we have created a programme of dedicated support for female engineers, with the objective of providing the students with the tools and resources that they will need to succeed after university. We'll do this by providing thought leadership and networking opportunities with industry experts and motivational figures, and a world-class industrial experience at a leading engineering organisation for the 30 STEMship winners.
Take a look at our information pack (422 KB) to learn more about the STEMships and the awards.