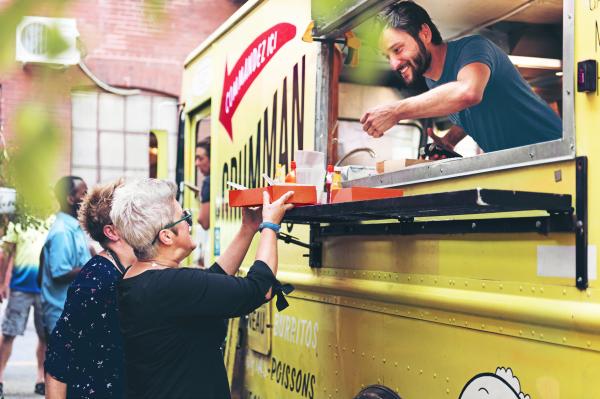 Cashback on your business account

Cashback up to £300 annually on credit turnover. Monthly fee £12.50. For UK based companies with up to 2 directors, owners (shareholders) or partners, aged 18+,Ts and Cs apply
Welcome to Santander Business Banking
We provide a range of products for UK registered businesses with simple banking needs and up to 2 directors, owners (shareholders) or partners.
For medium to large sized businesses that would like a relationship managed service or have comprehensive banking, international or lending needs, take a look at Corporate and Commercial Banking
 
Independent service quality survey results - business current accounts
Business current accounts - published August 2019
As part of a regulatory requirement, an independent survey was conducted to ask customers of the largest business current account providers if they would recommend their provider to other small and medium-sized enterprises (SMEs). You can find the latest published results here.
Overall service quality
We asked customers how likely they would be to recommend their business current account provider to other SMEs.
Great Britain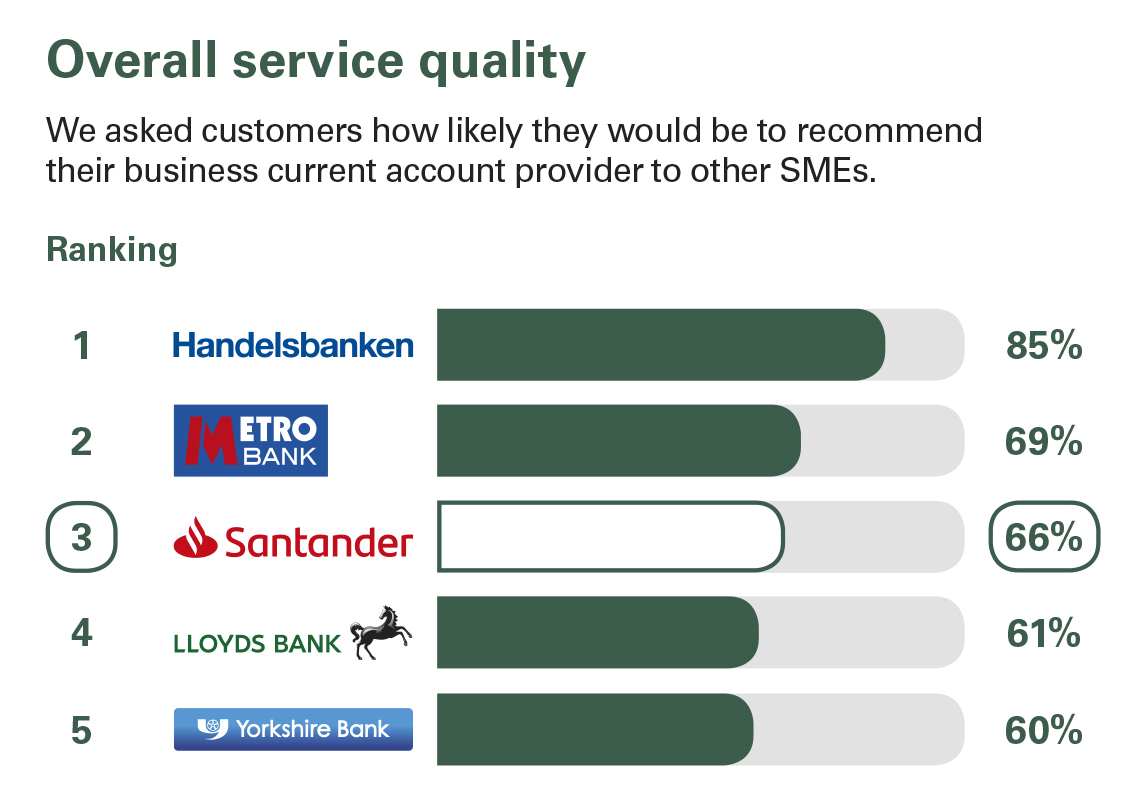 Northern Ireland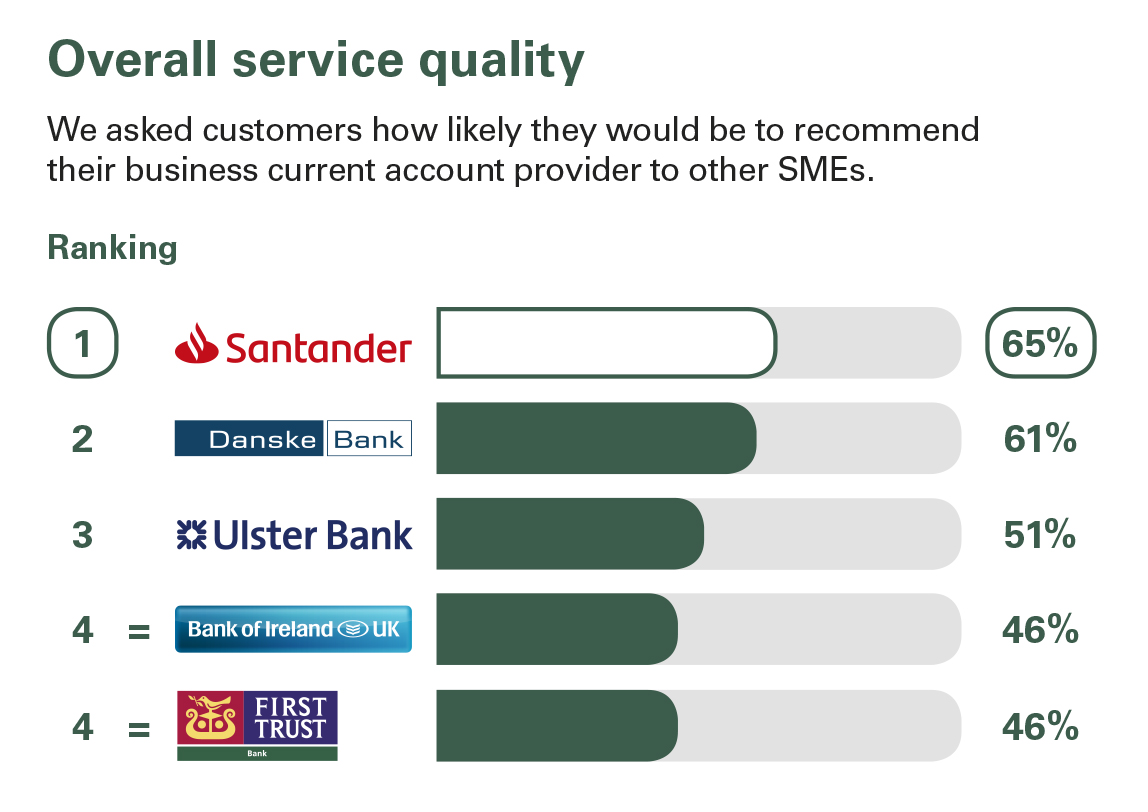 As part of a separate regulatory requirement,  we have also published the Financial Conduct Authority service quality information for business current accounts.